Paper
The paper is of great importance.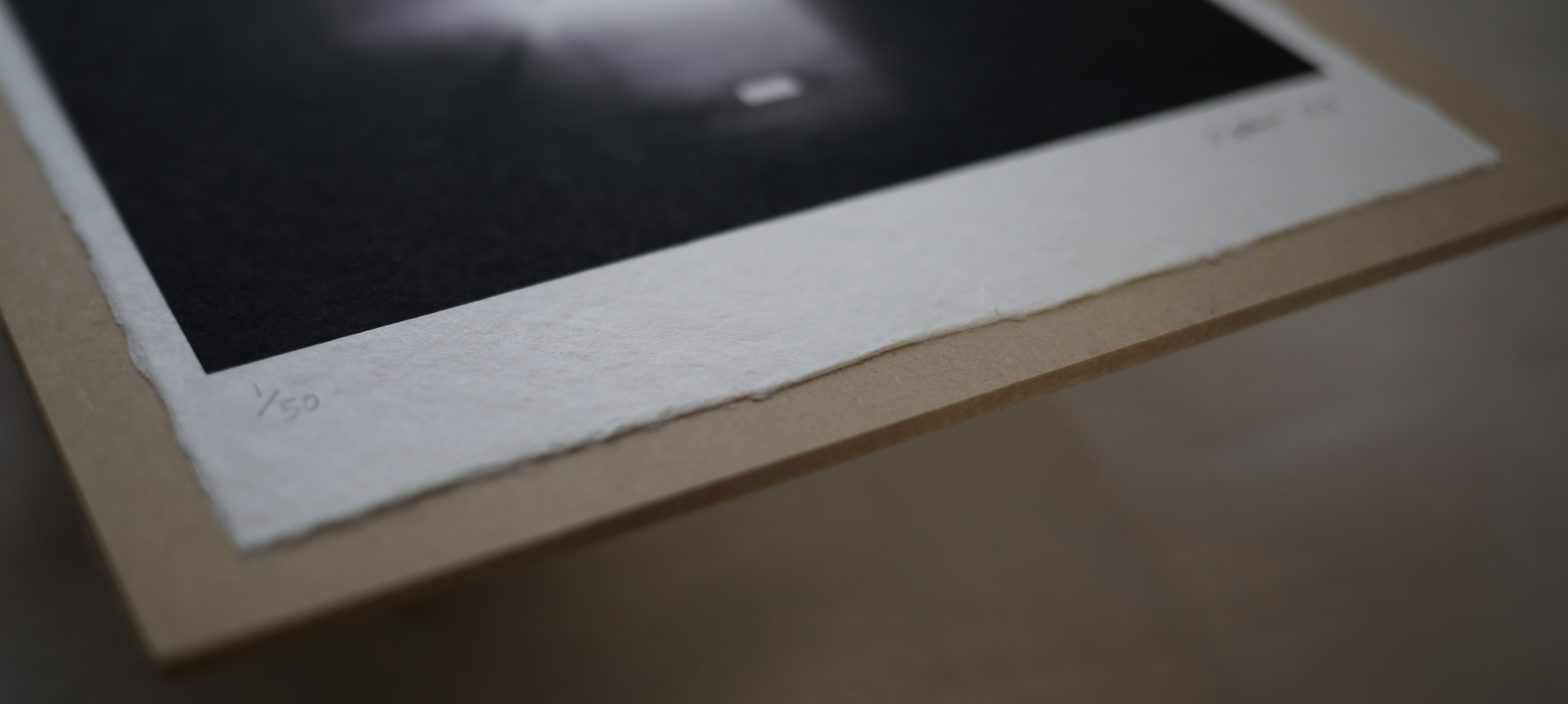 Currently:

Limited edition prints are all on handmade matte washi paper.

The paper is of archival quality.

I like to see grain in my images and also feal it within the paper.

My hand made paper has long fibers that create a textured surface.
Made from plant and wood fibers, by using a traditional frame a hand strainer.

The finished paper has a thickness at approx: 0.5mm.

Due to the longer fibers within this paper it is very stable and strong.